The National Council for State Authorization Reciprocity Agreements (NC-SARA) was established to help expand students' access to educational opportunities and ensure more efficient, consistent, and effective regulation of distance education programs.
Two critical components of our mission are:
to assure students are well-served in a rapidly-changing education landscape, and
to increase the quality and value of higher education credentials earned through distance education programs.
To do so, SARA participating institutions must meet certain requirements – many of which are focused on ensuring appropriate consumer protections for students.
Protecting Students & Demanding Quality
Read more about how the NC-SARA mission and policies support consumer protections in distance education in this 2-page overview.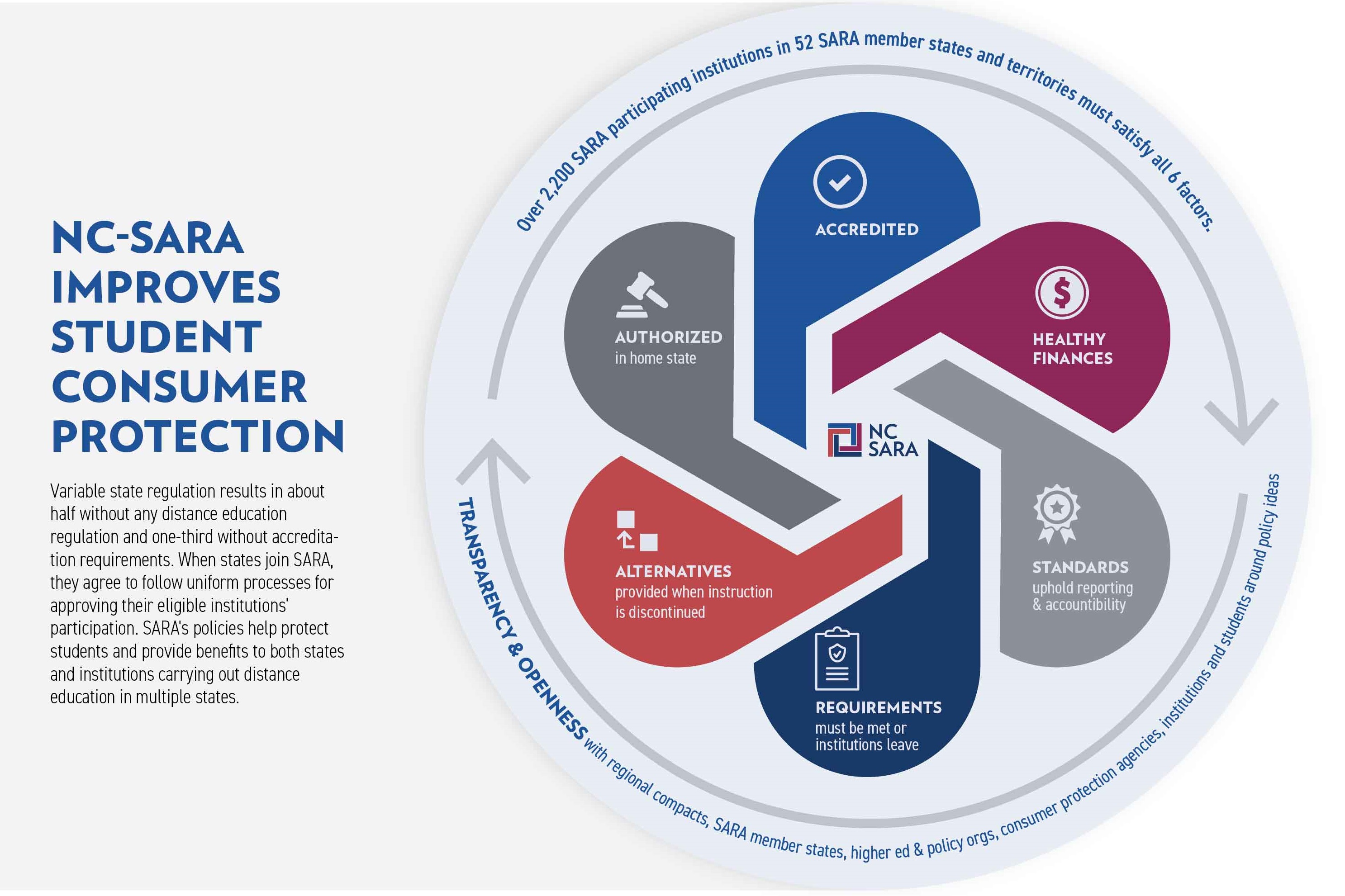 Key NC-SARA Student Consumer Protections include:
All SARA institutions must be accredited.
SARA institutions must have U.S. oversight.
SARA institutions must demonstrate healthy finances.
SARA institutions are accountable for third-party providers.
SARA institutions must adhere to high standards.
SARA institutions must uphold stringent reporting and accountability requirements.
SARA institutions are required to have transparency around professional licensure.
SARA institutions must find ways to meet obligations to students.
Student complaints are taken seriously.
Compliance is non-negotiable.
To learn more about each of these protections, click here.
Looking Forward: Maintaining NC-SARA's Commitment to Students
We always welcome feedback for how we can continue to enhance our policies and processes to better serve institutions, states, and – most importantly – students nationwide. To share your thoughts, email: info@nc-sara.org.